The Best Freestyler in the World against the Best Freestyler in Sweden !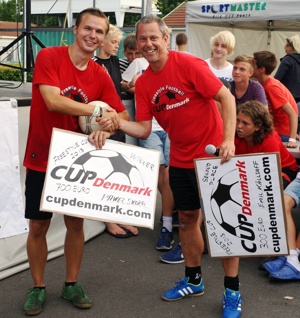 It is both a fantastic meeting and a Competition with 1000 Euro in pricemoney says Pawel Skora, the winner of Freestyle Cup 2013.
We really like this , he continues. The mix of a Soccer Cup and a Freestyle meeting is a Great mix.
Pawel is going to defend his titel the 26th of Juli in Copenhagen.
If you have time, please come by Ishöj next weekend to see some of the best Freestylers on earth battle for the titel Freestyle Cup 2014.