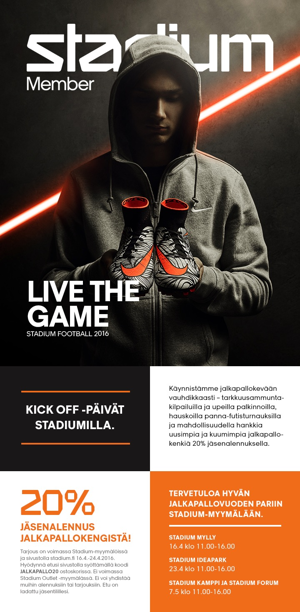 Finnish Tour coming up for Football Freestyle Team
Turku, Tammerfors and Helsinki starting with Stadium Mylly, Turku this Saturday 16th of April 11,00-16,00

We will have a Panna Court for you to challange one of the best Panna Player in the World.
Or just come down to see our Football Freestyle Show.
Live The Game with Stadium Finland 2016.

You can win a lot of prices including the new Finnish National Team Sweater.