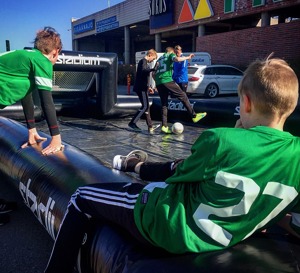 This weekend it was Åbo/ Turkku
First time for the Panna Court, it was great !!
A footballcourt 5 x 10 meters of pure fun !!

We had a lot of happy Finnish guys and girls inside playing each other or getting nutmegged by one of the best in 1 against 1.

Next weekend Tammerfors/ Tampere.....
A movie coming up for Åbo Weekend...