Grand Opening with Football Freestyle Team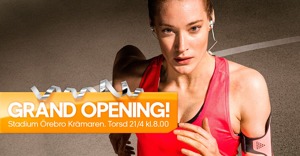 Thursday 21 April Stadium Örebro has Grand Opening and there will be amazing offers!!

Björn from Football Freestyle Team will be there to have some challanges.
If you get 2 out of 3 goals with the basketball you will get 100 SEK to shop at Stadium.

And there will be a lot of other nice offers to, we will start at 08,00 !!!
Read here more about the offers....