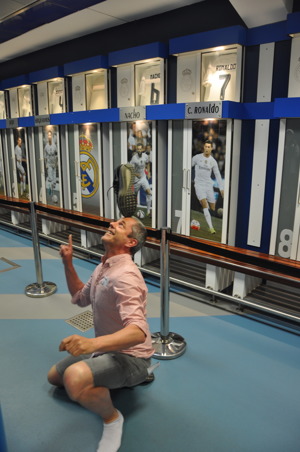 We had a nice tour inside Santiago Bernabeu when Björn suddenly throwed up his Nike Shoe on his head in front of Christiano Ronaldos spot in the dressing room.
What we didnt know was that in Spain its not so nice to take your shoes off.
We got a special escort by a guard around the Stadium, and he was with us all the way to the taxi outside.
Läs hela inlägget »