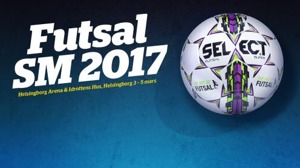 Football Freestyle Team will be at The Final in Swedish Championship in Futsal 2017.
The finals will be played at Helsingborg Arena and Both Emil that will be playing for Borås and Björn that will do the interviews for Magasinet Match will be there.
Follow us on Magasinet Match facbookpage during Saturday and Sunday for more info.
Or be there !!
Läs hela inlägget »