We create your event with Football
With over 30 years of expirience we create events suited just for you. On this page you can find what we can do for you.
Do you want a show to inspire, contact us here under contact.
Do you have any questions, please contact us also.
We did the impossible possible.
We created a commercial for Scandic Sweden.
From 66 meters from the top of Scandic Continental in Stockholm,
we took down the Football with no fakeclips. First drop is 6 floors down.
Watch the clip here.
See interview from Åbo, Finland
Football Freestyle Team on Tour to World Cup
During 8 Days, Football Freestyle Team with Björn and Emil went to World Cup in Brazil. We made a movie from this trip where we did shows all over Rio. Watch this clip here.... Rio, the place to be...
See some of the guys in the Team
S:t Erik Cupens Dag at Tele2 Arena in Stockholm at
Saturday 7th of September the entire day !
Football Freestyle Team will host together with Stadium.
We will have our
PannaCourt at the Arena for everyone to play 1 against 1 in.
Join us to Freestyle and to play.
Football Freestyle Team on Tour
This week Football Freestyle Team with Björn and Emil will join the
Radio Prime Tour 2019.
Wednesday, Tanumstrand
Thursday, Rörviks Camping
Friday, Strömstads Camping
We will have our PannaCourt with us for everyone to play in and have a Football Juggling Competion every day, Join us !!
A fantastic event in Alingsås with Futsal Qualification round for Sweden.
We created the event before the game with our pannacourt and shows for the kids. Over 2000 people in the arena.
Today Saturday 2 of Feb you can join us with our soccercourt from 11.00.
Play and win prices at Estrad in Alingsås.

You can also watch Football Freestyle Team do Freestyle shows.
Later today the Swedish National Team will play the last game against Belgium for winning the Qualification Group.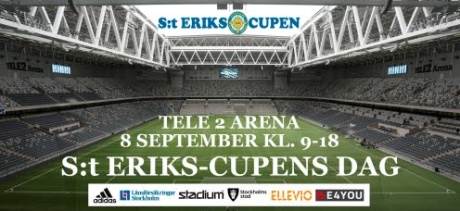 Football Freestyle Team will support Stadium at S:t Eriks Cups Dagen at Tele2 Arena during Saturday between 0900-1700 with the PannaCourt and some Football Freestyle mowes. Join us !!
Day 1 at BP-Volkswagen Cup 2018. A fantastic day with great kids in our PannaCourt. Today, Day 2 !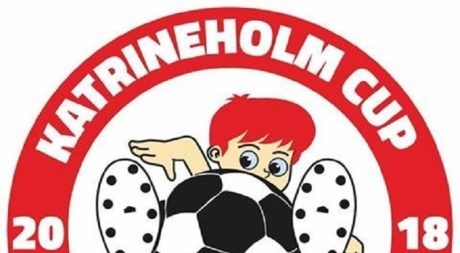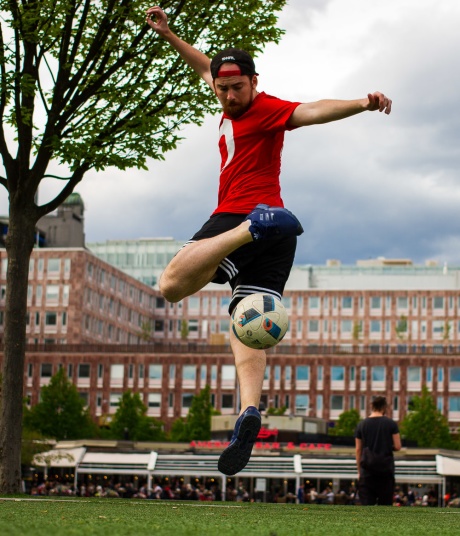 Today Katrineholmscupen 2018 and Marcus Holmberg from the team was on stage for the Opening Ceremony!
Over 1000 games played at HX Festival in our PannaCourt. Alot of happy kids and some Football Freestyle Shows. Watch the film here from the first day.
This weekend we will be at Helsingborgs Summerparty. Of course with our PannaCourt. Watch the video here from Gothenburg. We will help Stadium and Eskilsminne to entertain the kids with fast football. There is a lot of Freestylers around this area and everyone is welcome to join us for some shows.
Just click on the banner above if you want to read more about the program this weekend.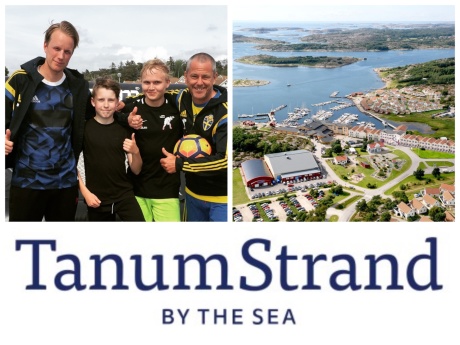 Tomorrow will Björn and Emil from the Team entertain the kids between 15-17 with the Panna Court and shows at the hottest summerhotell in Sweden. They will also do a show with Haaks at the After Beach at 17.30.
Join us !
Stadium and Nike Football Freestyle Cup 2018 at Hötorgscity.
Day one with happiness.
Today Sunday Final between some good freestylers and nice prices.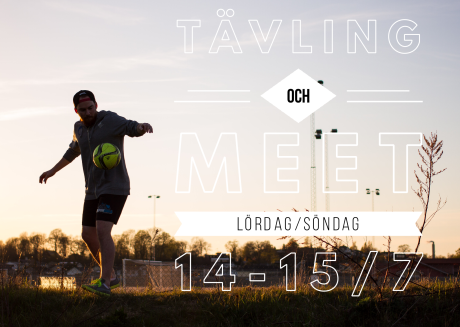 Now on Saturday and Sunday Football Freestyle Team together with Stadium and Nike is presenting a Battle weekend in Stockholm.
Everyone is welcome and we arrange sleeping over on Saturday night.
We will be on Stockholms biggest streets Sergelgatan and we start at 13.00 on Saturday, Welcome !!
The ranking takes place on Saturday and the
Final Battles will take place Sunday starting 13.00.
1st price, 1500:-, second place 1000:- and third place 700:- from Stadium
And all 3 will get a bag and a official matchball from Nike.
A sleepover place has arranged by SWEFFC and are free for members and will cost 100 SEK for not members. Bring madrass.
It will be possible to be a member this weekend if you are not already.
Football Freestyle Cup 2018 !
The Final weekend of the World Cup the 14th and 15th of July !
And Football Freestyle Team have an event at Sergelgatan in Stockholm !
All Freestylers are welcome to join the Battle !!
More info will come.......
The movie is from last year at Sergelgatan when we had a Rookie Battle.
Election year in Sweden and a big event in Stockholm for politics.
Football Freestyle Team is working all week for Ellevio at Spånga IP.
Marcus and Elise are there betweeen 16-18 every day entertaining the crowd and teaching the kids. Join us !
This is a small clip from the first day.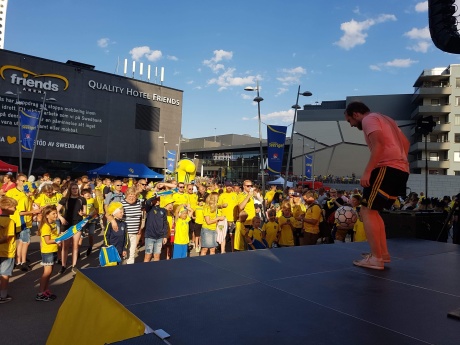 Swedens last game in Sweden before World Cup 2017 in Russia.
And of course Football Freestyle Team is supporting the National Team and are making the people happy with Football Freestyle.
Marcus is one of the best in the team and he did a great job before the game between Sweden - Denmark.
Time for the new generation! The 31th of May we will see Jojje and Leonel from Football Freestyle Team showing off.
LB07 - Rosengård is playing at Malmö Stadion.
Jojje and Leonel will be there from 17.00 and doing a show in halftime on the pitch. Be there!
Last year we helped Stadium with an event at Göteborgsvarvet.
Did year we will do it again! Meet up us at Frölundaborg tomorrow Sunday 20th of May from 10.00-17.00.
Come and play football in our Pannacourt and see some nice Freestylers.
Gala of Football 2017 in Sweden.
Football Freestyle Team got the job to entertain the crowd at
Gala of Football 2017 in Sweden !
Vilma and Oskar 14 and 12 years old are going to do it !
Together with the Idols of Sweden they will do shows at Entre 6 on Monday 20th of November at Stockholm Globe Arena.
Theese kids are fantastic !
Today Sunday are we going to help Gnosjö IF with a show to inspire the kids.
Football Freestyle Team, today with Olle and Robin are going to entertain all the kids at Gnosjö IF.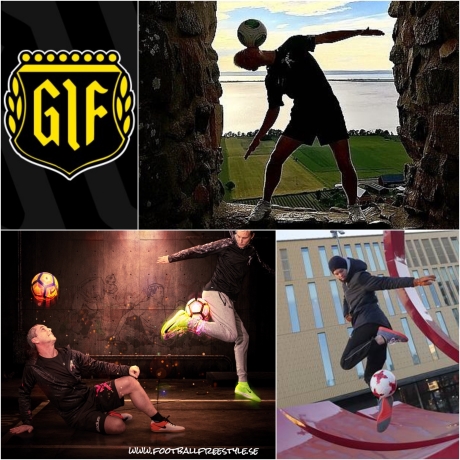 BP - Dalkurd, Halftime Show.
Good show with the best Freestylers in Stockhiolm. Fantastic !!
Today at 19.45 you can see Calle, Ville, Viggo and Vilma at Grimsta IP !
During halftime Football Freestyle Team will do a show. Watch this young talents handle the Football !!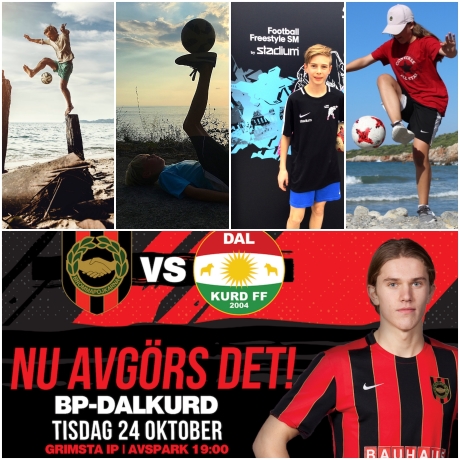 Tomorrow Saturday Football Freestyle Team with Emil and Robin will be at Anderstorps IF, Youth summary of the year.
We will try to inspire the kids to play with the Football.
If you want our help at your Football Club to inspire, mail us !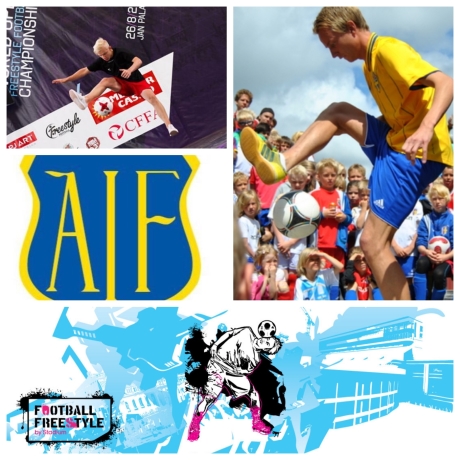 Stadium Drottninggatan opening.
Tomorrow Thursday 21th a new concept of Sport shops opens at Drottninggatan.
Stadium is the store and Football Freestyle Team will be there to entertain the cue from 07.00 !! And we promise you a lot of of prices and nice offers in the store. Be there !!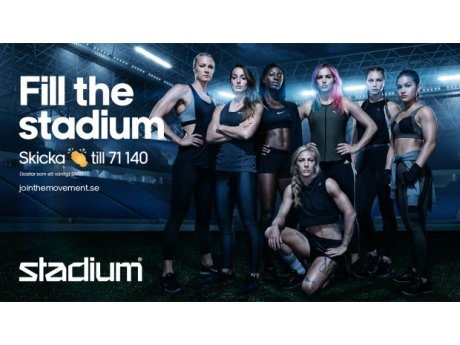 Show at the biggest Cup in the world
The biggest tournement in the World. Sankt Eriks Cupen are organizing a day full of matches at Tele2 Arena. And Football Freestyle Team with Björn and Emil will Freestyle and learn the kids some skills in Stadiums Panna Court. Join us if you like. Here you can come and freestyle indoor from 0900-1800 !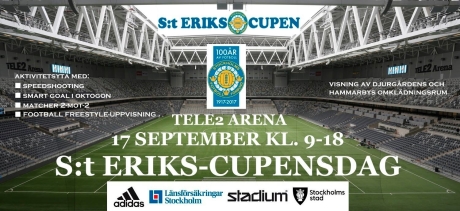 A fantastic event at Lidingövallen at Fotbollens dag.
A lot of nice shows with Björn and Källdoff.
Today Saturday will The Team with Björn and Källdoff perform at "Fotbollens Dag" at Lidingövallen for Nike and IFK Lidingö.
Join us between 11-14.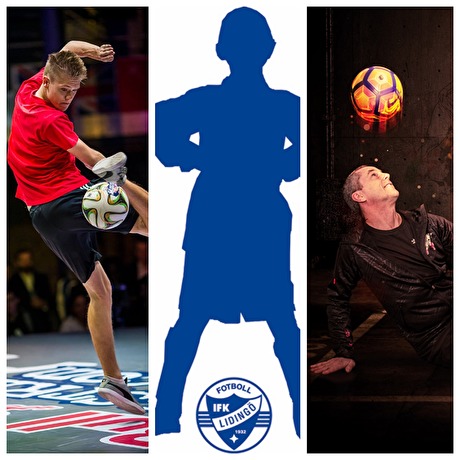 Watch the video where we go around th Holli.se shop in Rimbo. A lot of nice shows at Rimbo Dagen with Björn and Marcus from the Team.
Like us to do some shows for you ? Click on contact !
Thank you to Jimmy Lidberg at Holli.se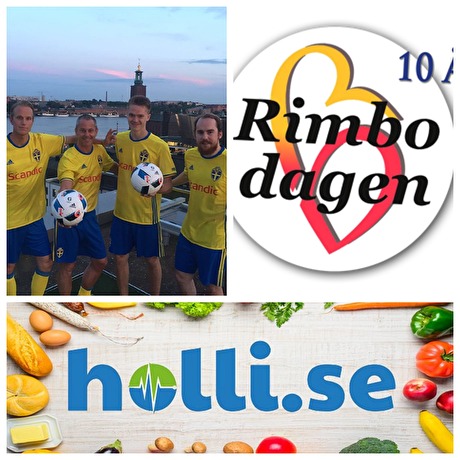 Today Saturday 19th of Aug. will Björn and Marcus from Football Freestyle Team help Holli.se at Rimbodagen with some shows. Join us between 11-14 outside their shop in Rimbo.
Click on FOOTBALL FREESTYLE SM !
To see the latest films from the Tour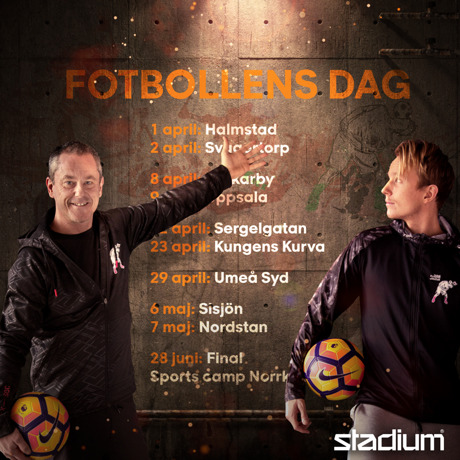 3rd place Marcus Holmberg and 4th place Arvid Andersson in the Championship 2017. Watch this level !!
In the Playoff´s of the Championship this 4 guys placed 5-8. Top 4 is coming up...
In the Playoff´s of the Championship this amazing guys placed 9-16.
See this fantastic guys.... and Top 8 will come..
Top 16 from the Championship, outside the Stadium Arena in the qualification rounds before the big battle of the titel.
16 very good Freestylers !! More will come...
Shows at the Westcoast best place.
A Fantastic weekend at a Fantastic place, Tanumstrand.
We made a good event with alot of kids from Sweden and Norway. Malte from Strömstad and Anton from Bullaren, 2 very good Freestylers showed up and joined us during the day. See you soon again Tanumstrand !
Shows a big runevent in Gotheburg.
Stadium is a mainsponsor to one of the biggest Run-Events in Sweden Göteborgsvarvet.
Football Freestyle Team got the mission to take care and enjoy kids at a big eventarea.
Kids from BK Häcken and GAIS where invited to come and play in our PannaCourt.
Is was a fantastic day with a lot of happy kids.
Tomorrow Football Freestyle Team will be at Frölundaborg in Gothenburg to take care of a lot of kids. Join us at the Stadium corner.
Shows at a Night Disco for kids.
In the middle of the tour of The Championship we had the time to go to Billingsfors to join the Disco Soccer Night. A great night with a lot of happy kids ! Thank you Billingsfors.
Less than 1 week left to the Swedish Championship in Football Freestyle.
Click on Football Freestyle SM to read more about it.
Also connect us on www.facebook.com/footballfreestyleteam or
Insta : footballfreestyleteam
To start the feeling for the Championship 2017 we present 2008 years finalist by video. Click on FOOTBALL FREESTYLE SM up to the right here and you will be presented the finalists one by one from 2008.
Med några av världens bästa på att trixa med fotboll skapar vi ett event som passar just dig.
Allt ifrån underhållning på fotbollscuper, centrumaktiviteter och företagsevent.

Med företag som Stadium, adidas, Hyundai och många fler har vi skapat shower som inte många har sett förut.
Tekniken i dessa shower får folk att häpnas över vad man kan göra med en boll.
Teknikmärket i Fotboll skall inspirera ungdomar till att leka med bollen.
Märket är beviset på att man har provat.
Alla får ett märke oavsett om man är mer eller mindre bra till att börja med.
Många klubbar som t.ex Brommapojkarna har adderat till detta märke i deras fotbollskola för att höja värdet på veckan.
Man får inte bara med sig tröja, vattenflaska eller boll hem utan även ett märke som visar vad man har provat på under veckan.
Live Sändning

Vill du livesända din match eller event så kan vi hjälpa dig med det.

Vi har livesänt en rad stora matcher i Innebandy till AIK Innebandy, Järfälla IBK
samt Stockholmsligans Finaler i Eriksdalshallen.